Audio Analyzer is an audio visualization application which you can use to make listening to music more interesting. It renders various visualizations in accordance to playing sounds.
Download
Download Audio Analyzer version 2.7.0 and extract it using your favorite archiver.
Screenshots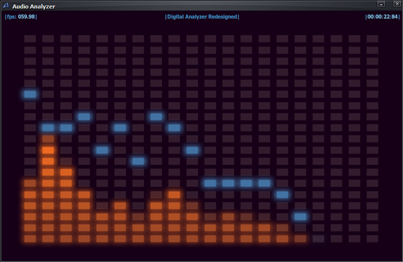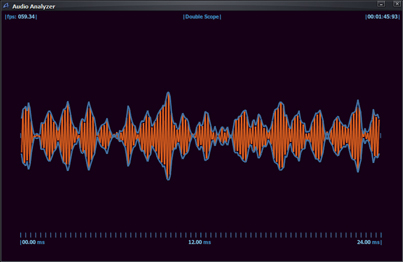 Two screenshots showing Audio Analyzer in action.
Configuration
Open the provided ReadMe.htm for more information.